Telefon: +49 176 46766487
LIVE AGE Schwandorf folgen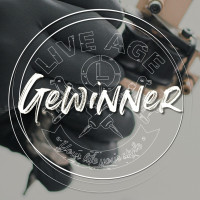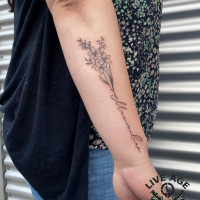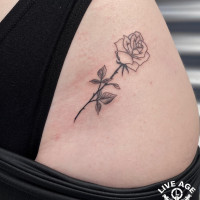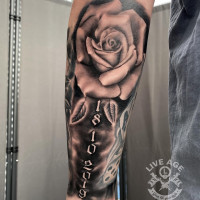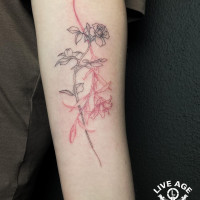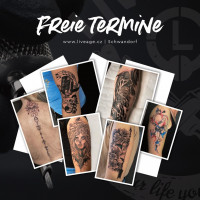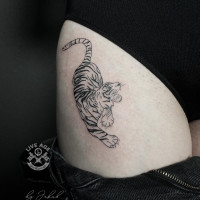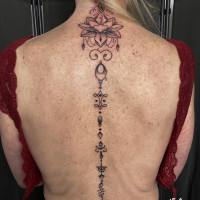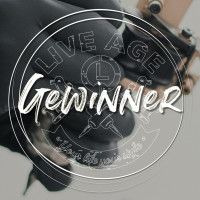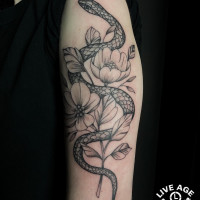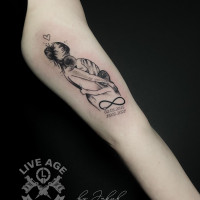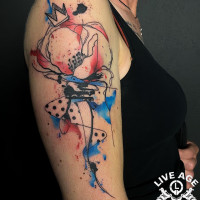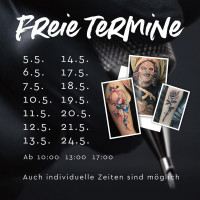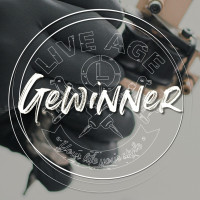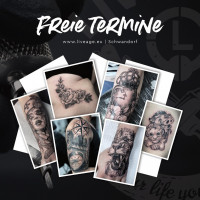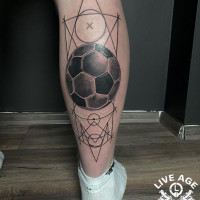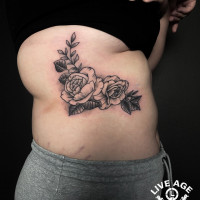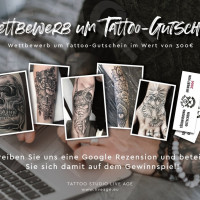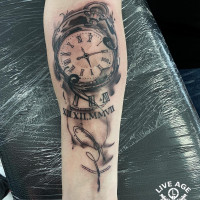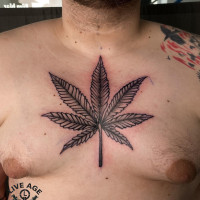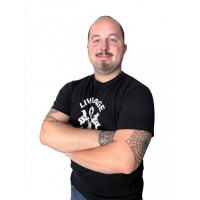 Jakub
Tätowierer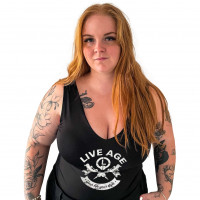 Nikol
Tätowierer
Ich habe mir dieses Tattoostudio ausgesucht, da mir Jakobs und Nikols Werke sehr gut gefallen haben. Ich habe vor den Termin eine super Beratung bekommen, und einen schnellen Termin. Das Studio ist sehr sehr hygienisch, dass man aus vielen anderen Studios nicht gewohnt ist. Gleic...
Jk V, Google
(Translated by Google) I have many tattoos but yesterday was the first time in this studio. Jakob and Nicol are very friendly people and I felt right at home. Jakob implemented my tattoo request perfectly and brought in his own ideas. I wanted my tattoo in black and white first b...
Kathi V, Google
(Translated by Google) I am super happy and excited with my tattoos! Very clean work, nice and funny tattoo artist. I only go there to get tattooed! 😍 (Original) Ich bin mit meinen Tattoo's super zufrieden und begeistert! Sehr saubere Arbeit, netter und lustiger Tätowierer. Geh...
Emely Zeiler, Google
Preis Leistung super und mein Mann war bis jetzt 3 Mal dort und ist bisher sehr zufrieden und der Tattooartist ist sehr nett und sympathisch. Immer wieder gerne!!
Susanne Scherl, Google
Ich war gestern das erste mal da und bin begeistert von dem Ergebnis. Sieht besser aus als auf der Vorlage. Das Studio ist sauber , die Mitarbeiter freundlich. Hat Spaß gemacht👍. Werde bald wieder kommen💪
Flo Maurer, Google
(Translated by Google) Jakub and Nikol are very pleasant, balanced people. The atmosphere in the salon is calm. Scheduling appointments works quickly, also via Instagram. Value for money is great. The results of my tattoos are amazing!!! Very, very clean stung! (Original) Jakub...
Irena Henzl, Google
(Translated by Google) After a long time of deciding, my friend and I decided to visit the LIVE AGE studio. We were amazed by the beautiful design studio and absolute cleanliness. After opening the door, a really friendly atmosphere awaited us, both from the young lady and the ma...
Michaela Ištoková, Google
(Translated by Google) Competent, fast, appointments always available. Friendly, good work and artistically gifted. What more could you want 🌟 (Original) Kompetent, schnell, Termine immer verfügbar. Freundlich, gute Arbeit und küntlerisch begabt. Was will man mehr 🌟
My Name Kyuubi, Google
(Translated by Google) I was there the day before yesterday for the first time and was able to get an appointment very quickly. The advice was super professional and not pushy. The implementation of my idea has become perfect. The studio is very clean and there was a calming atmo...
Tatjana, Google
(Translated by Google) Great study, quick appointment, everything tip top from hour to staff (Jakub and Nicole) Always happy....💪 (Original) Super Studie, schnelle Termin Vergabe alles Tip top von Stunde bis Personal ( Jakub und Nicole ) Immer wieder gerne....💪
Maximilian Ebneth, Google
(Translated by Google) Really awesome store A very nice team with super clean work 👍 (Original) Echt genialer Laden😀 Ein sehr nettes Team mit super sauberer Arbeit 👍
Martin Eichinger, Google
(Translated by Google) Can just be recommended! Top stung, super friendly, totally reasonable in price and great ideas for the implementation of the tattoos! Many more works of art in front of you!☺️ (Original) Kann man nur weiter empfehlen! Top gestochen, super freundlich, prei...
Chxaraa 03, Google
(Translated by Google) Everything was great, I've already had 4 tattoos done there, now the next one is coming. Very professional, quick appointment allocation. Really great (Original) Alles Top,habe mir dort schon 4 tattoos stechen lassen,jetzt kommt das nächste.sehr profession...
Julia Braun, Google
(Translated by Google) Super studio, the staff is very friendly and responds to every request, they take a lot of time and do a great job. Would recommend everyone to go there. Spontaneous appointments are also possible. (Original) Super Studio, das Personal ist sehr freundlich...
Patrick Höllering, Google
(Translated by Google) Super great and friendly tattoo artist! I got my first tattoo there, I'm more than happy about it! Would go back anytime, great advice and very quick appointment :) (Original) Super tolle und freundliche Tattoowierer! Hab dort mein erstes Tattoo stechen la...
Kristina Bunkowski, Google
(Translated by Google) Very friendly staff, appointments were also made very quickly via Instagram. I am also very satisfied with the result, the tattoo was done cleanly. (Original) Sehr freundliches Personal, auch die Terminvergabe klappte sehr schnell über Instagram. Mit dem E...
Dominik Müschenborn, Google
(Translated by Google) I had my left forearm done in SAD. I'm really satisfied with the price/performance ratio. Very clean studio and a very nice artist!!! Was implemented and engraved exactly as I wanted. Always happy to go to Schwandorf (Original) Hab mir in SAD den linken Un...
Daniel Hofweber, Google
(Translated by Google) Great advice. Super friendly very hygienic! Good work !! (Original) Super Beratung. Mega freundlich sehr hygienisch! Tolle Arbeit !!
Criztal Pheoby, Google
(Translated by Google) very friendly team and inexpensive work, only to be recommended (Original) sehr freundliches team und preiswerte arbeit, nur zu empfehlen
blvckpaperz, Google
(Translated by Google) Super professional studio! Jakob and Nikol are super friendly people who always get direct and honest advice. Appointments were made quickly, I got my first tattoo there last year and plan to get another one there soon. Would always recommend this studio. T...
Tammy Bernhard, Google
Zu LIVE AGE Schwandorf hinzufügen